I (and one of my cats) have been reading a lot lately. Like, a lot. I typically have a harder time writing in summer than other times of the year because, well, I want to be out enjoying summer, so this year I decided to mostly take a break from writing and instead catch up on reading, which I find easy to accomplish in the snatches of free time throughout the day.
So what have I been reading? Mostly young adult and picture books but also a classic as its sequel is coming out soon. Here are some of my noteworthy reads (with $affiliate links).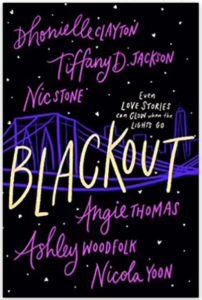 Blackout by Dhonielle Clayton, Tiffany D. Jackson, Nic Stone, Angie Thomas, Ashley Woodfolk, and Nicola Yoon, all critically acclaimed authors. This is a collection of contemporary, interlinking short stories set during a power outage in New York City. Warm and affirming, these Black love stories show characters in many stages of love and self-acceptance. It was a sweet read, and I loved loved loved walking through New York City with all of them. It reminded me of so many of my own walks and explorations when I lived and worked there in 2021 and 2022. Highly recommended.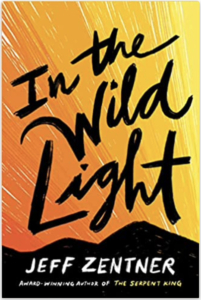 In the Wild Light by Jeff Zentner. Admittedly, I'm still in the first chapter, but just the first paragraph tells me I'm going to like this. I've always like Jeff's writing and had the pleasure of hosting him at a writing conference for SCBWI-Wisconsin, which I co-led for a few years. I got so engrossed reading another book of his, that I missed my train stop and ended up way uptown instead of down. It was no problem, but seriously, if it could make me not hear three announcements and stops, that's good writing.
Pulitzer Prize winning Less by Andrew Sean Greer had me in stitches when I first read it in 2018, and I gave it five stars on Goodreads. It's the story of a struggling novelist who receives an invitation to his former lover's wedding, and, rather than go, decides to accept every harebrained literary invitation he's received, from places around the world, to escape. I'm rereading this because, YAY!!!, its sequel is coming out in just ten days. Can't wait to dive back into this world.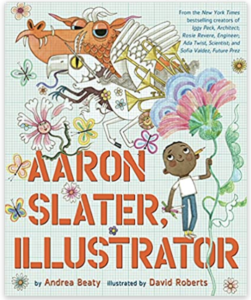 And finally, Aaron Slater, Illustrator by Andrea Beaty and illustrated by David Roberts, in which a young boy, struggling to keep up academically with his peers, finds his voice through illustration and shares his talents with all those he loves. Such an important book with a protagonist you care for and certainly are rooting for. It's just an exquisite book. It also has impeccable rhyme. If you're a writer looking for mentor texts of rhyming picture books, here's a great one to add to your list.
Also, today I enjoyed my first pumpkin spice latte of the season during breakfast, as I was writing this. Yummy. My rite of passage each fall. I loved it. 🙂
Have you read any good books lately? Tell me in the comments!
http://www.silviaacevedo.com/wp-content/uploads/2022/09/Glyph-and-Aaron-Slater-scaled.jpeg
1920
2560
Silvia
http://www.silviaacevedo.com/wp-content/uploads/2021/12/logo_1024x156.png
Silvia
2022-09-10 06:42:25
2022-10-07 17:33:32
What I'm Reading – Blackout; In the Wild Light; Less; and Aaron Slater, Illustrator