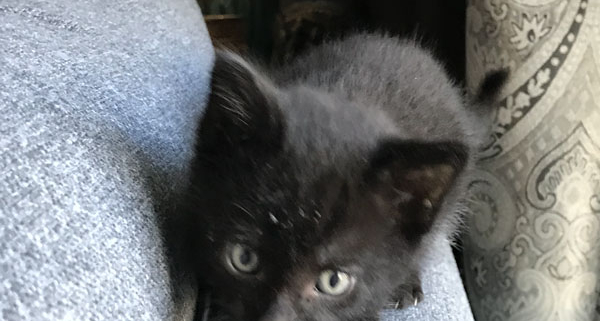 Back in January, I read an article by Literary Agent Kate McKean on her Agents & Books blog about how your journey (publishing journey, in this case) probably isn't going to go the way you plan, as there are just so many variables in life, and how that's okay and might lead to interesting things. That article, and similar articles by author Nathan Bransford, have clearly stuck with me, as I've been marinating all year in the theme of "letting the universe tell me how things are going to be because I can only control what I can control."
So how did Planning Silvia expect 2021 to go? Well, Planning Silvia hoped to wrestle a bit more control of life because, since I can only control that which I can control, I should try to control more! Am I right?
"HAHAHAHA!" the Universe says. "Let's fix those silly notions!" And it did.
In early May, a close family friend essentially gifted a scooter to me! He'd gotten his enjoyment out of it and wasn't planning on using it anymore. Whoo hoo! What an awesome surprise! Please don't think I'm complaining because I'm totally not! I'd wanted a motorcycle or scooter since I was a teenager. This little beauty needed some minor repairs, and I had to set up insurance, and then, surprise! I discovered it's got enough speed and power to classify as a motorcycle here in the great state of Wisconsin. So suddenly I'm practicing to pass a driving test to earn a motorcycle license. Cool, but, wow, that wasn't expected for 2021.
You know what else I didn't foresee for 2021? Getting a kitten!!! And that's mostly because I'm allergic to cats! But I also didn't expect to go outside on Memorial Day to water some flowers and hear something crying. What the heck is that? A kitten? A crying kitten?! OMG!!! Where is that precious little thing?!
Baby Cat was hungry and scared. Mom Cat never came back, soooo, Silvia to the rescue!
It was actually my pet-loving husband Jeff who decided we were adopting this little cutie. He was buying him a bed and toys before I'd even gotten my bearings on what was going on. Now we all adore Sketch, and so far my allergies haven't kicked in. Supposedly that might happen when he's about 12 weeks old. Crossing my fingers that it never happens.
Here's Sketch, at about four weeks old. And it's 2021 for the win again, obliterating Planning Silvia's plans in the best possible way.
What next in the universe's plans? An unexpected, remote job with Inkluded, a New York based nonprofit championing diversity in the publishing industry — and offering a tuition-free course toward that end. How cool is that? Again, unexpected and awesome.
Sooooo, yeah, things don't always go as planned, but, like Kate McKean said, we might end up surprised. Life is full and fun. I'm not doing much writing lately, but I'm enjoying summer, and, once the weather changes, I'll get back to some creative writing, as creation is good for the soul — planned or not. 😉
http://www.silviaacevedo.com/wp-content/uploads/2021/06/Sketch-the-Kitten-on-the-prowl.jpg
755
600
Silvia
http://www.silviaacevedo.com/wp-content/uploads/2021/12/logo_1024x156.png
Silvia
2021-06-24 11:36:54
2021-07-11 17:47:24
It's not going to go the way you expect